Tesla & Electric Vehicle Charging
The Snow Goose now offers a Tesla and electric vehicle charging station for your convenience.  Now, you can travel worry-free to our Inn.
EV Charging Station
Tesla and other electric car owners may have hesitated to make a trip to some of the more interesting parts of the country. We're 3 to 4 hours from Boston, New York, and Philadelphia, where Tesla/EV charging stations are plentiful. We know how important it is for Tesla/Electric Vehicle owners to plan their travel around charging stations, and we want to make it as easy for you to charge here as it is for you to charge at home. Now, you can enjoy all of the adventure and relaxation at The Snow Goose, while taking advantage of our vehicle charging outlets.
Tesla's High Power Wall Connectors add nearly 60 miles of driving range per hour, topping off a vehicle's full range in just a few hours
Bring Your Electric Vehicle to our Luxury Inn
Now that you can easily get to our luxury Inn here in West Dover, you can enjoy all of the wonderful things to do in the area. From biking, hiking, and boating to scenic drives, alpine and cross-country skiing, and pampering yourselves at a local spa, come see why the Deerfield Valley is the perfect getaway in Vermont. Our guest rooms are luxurious and comfortable and offer the perfect retreat at any time of year.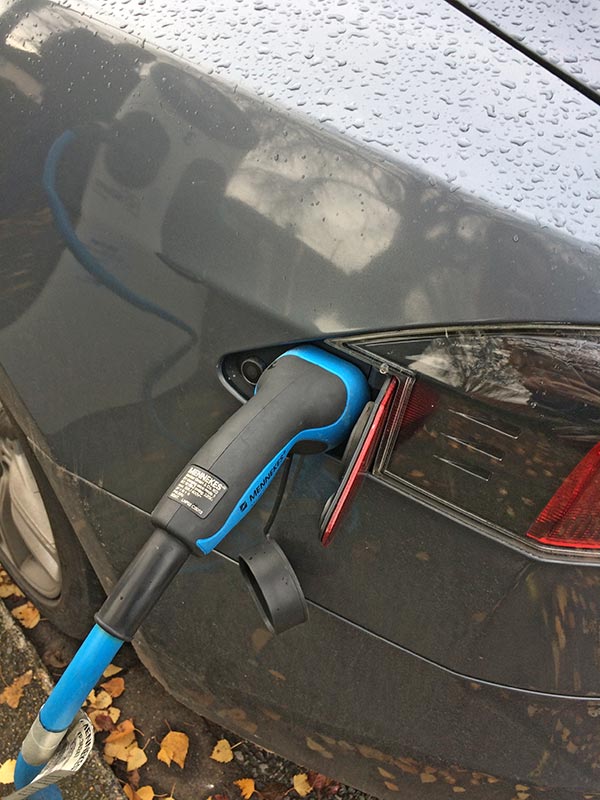 Use our EV charger to charge your electric vehicle.